A super fun and popular instrument, the Cigar Box Guitar is not only fun to play, but offers so much room for creativity.
In this class we will use "old man can" parts for unique functions, insuring that each instrument will be unique and each student will go away with a completed, fully playable instrument.
*Photos are not an exact representation of the item built in this class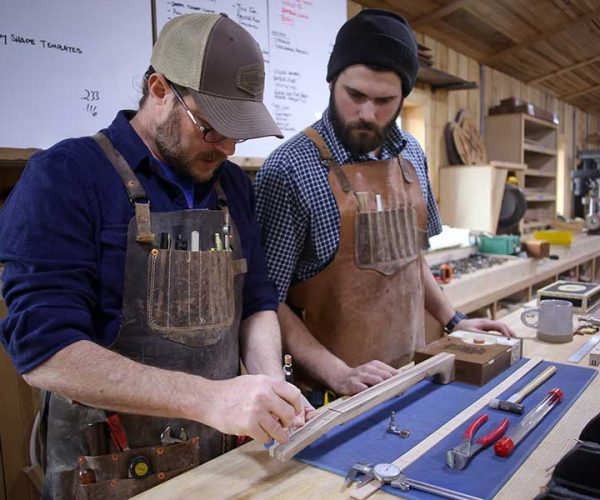 We're located in the scenic woods of middle Tennessee, about an hour outside of Nashville, on 125 beautiful acres. 
This is a ONE-DAY course.  You will be one of 5 students.
Lunch will be provided.
Wear comfy shoes and clothes that you don't mind getting messy.
Tuition: $395.
Location Address: 242 Dry Prong Road, Williamsport, TN 38465.
This course acts as a fundraiser for the Narrow Gate Foundation
To learn more, please visit www.narrowgate.org
For more details, call or text 931-623-3539
Dates are To Be Determined. Please let us know if you are interested!